Experience = Expertise You Can Trust
Over half a century of combined real estate experience behind every sale.
In today's real estate market, exploring every opportunity for success in your purchase and/or the sale of your property is crucial. And when it comes to a streamlined, stress-free buying and selling process, it's all about equipping yourself with the right tools, and the right professional, to guide you to the finish line. That's where our team of Realtors® really shine.
The JoAnn Echtler Team has a combined half a century of real estate experience in the Northern Allegheny and Southern Butler counties. From Grove City to Bellevue, we have celebrated over 400 sales - popping the champagne corks and handing over the keys. We have literally toured thousands of homes. But maybe more importantly, we have also been in the trenches with the nervous Buyer who is putting in their 5th offer, and with the frustrated Seller who just can't imagine why their home hasn't sold. Making the late night phone calls and patiently listening while the exhausted Buyer or Seller isn't sure they can make it through to closing day. And while we love a low-stress sale that is perfectly executed, and goes off without a hitch, we are also there to help ease the discomfort when the sale doesn't always come together so smoothly.
The single most important tool in your real estate arsenal will be the services of a local, experienced, professional - yet personable Realtor®. A real human to help you through the process. This single decision on whom you hire to be your partner on this journey can and will make a huge difference when it comes to the overall success of the transaction. Our team would truly be honored to assist.
Choose Wisely...
""When you hire a Realtor®, you are not paying for the transaction. They are paying for the many years of experience that shaped the exceptional degree of skill and expertise the Realtor® possesses. Choose wisely."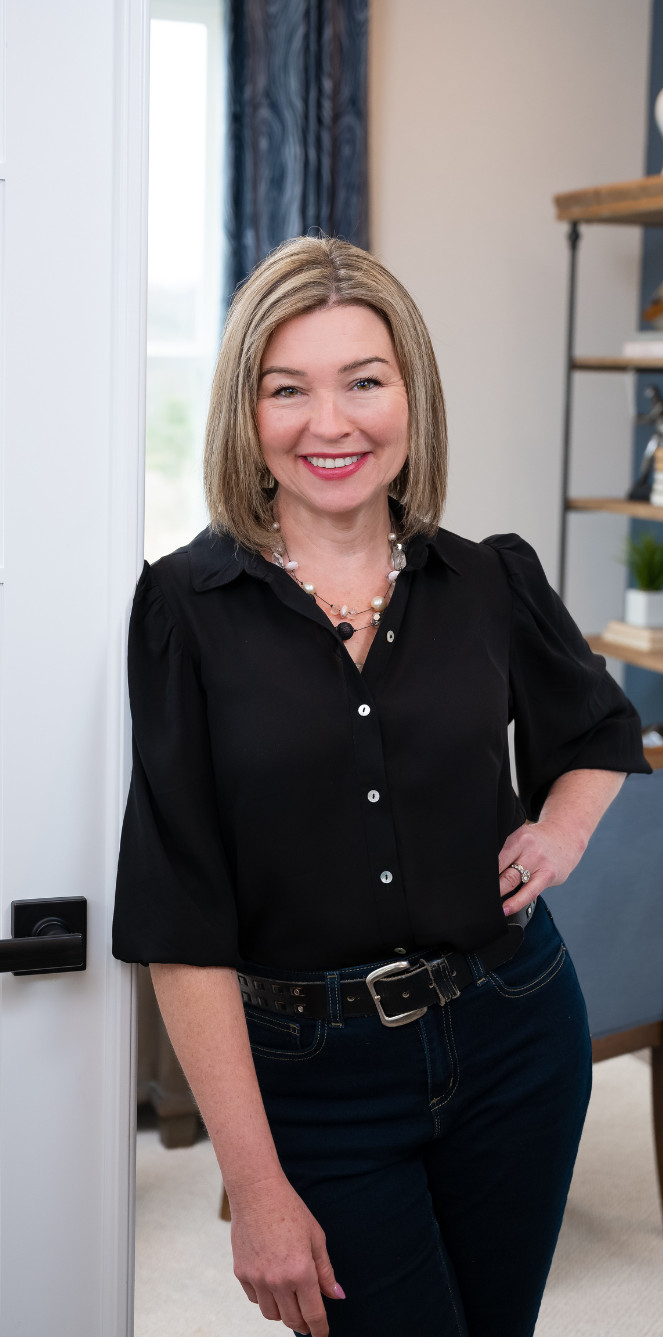 My name is JoAnn Echtler, and I am a Realtor® in beautiful Mars, PA. With over 30 years of experience in real estate, marketing and advertising, I am always surprised when I get to say "I haven't see this before!", because I usually have. And with all that experience comes a solid understanding of the true meaning of expertise when it comes to this business, and the relationships you build along the way.
What began in 1990 with a graphic design position for Prudential Preferred Realty has blossomed into a pretty successful business with a small but mighty real estate team. Having worked solo for years building the business, and now with a team of support and mutual respect, I can honestly say that teamwork is key to delivering exceptional service to our clients.
With over 75% of our business coming from repeat and personally referred clients, I believe this is a testament to the level of service we provide to each and every one one of our clients. Clear and concise communication is also essential in the real estate industry, and we pride ourselves on our ability to communicate effectively, making sure clients feel heard and understood.
Personally, I pride myself on being professional, yet patient and kind. I have a good sense of humor and enjoy making my clients feel at ease during what can be a stressful time. When I'm not working (which is rare), you can usually find me outside gardening on our farmette, where we raise a menagerie of fainting goats, laying hens and one marginally-mean rooster. I share our home with my husband Bryan, and our tiny furballs, Libby and Abby.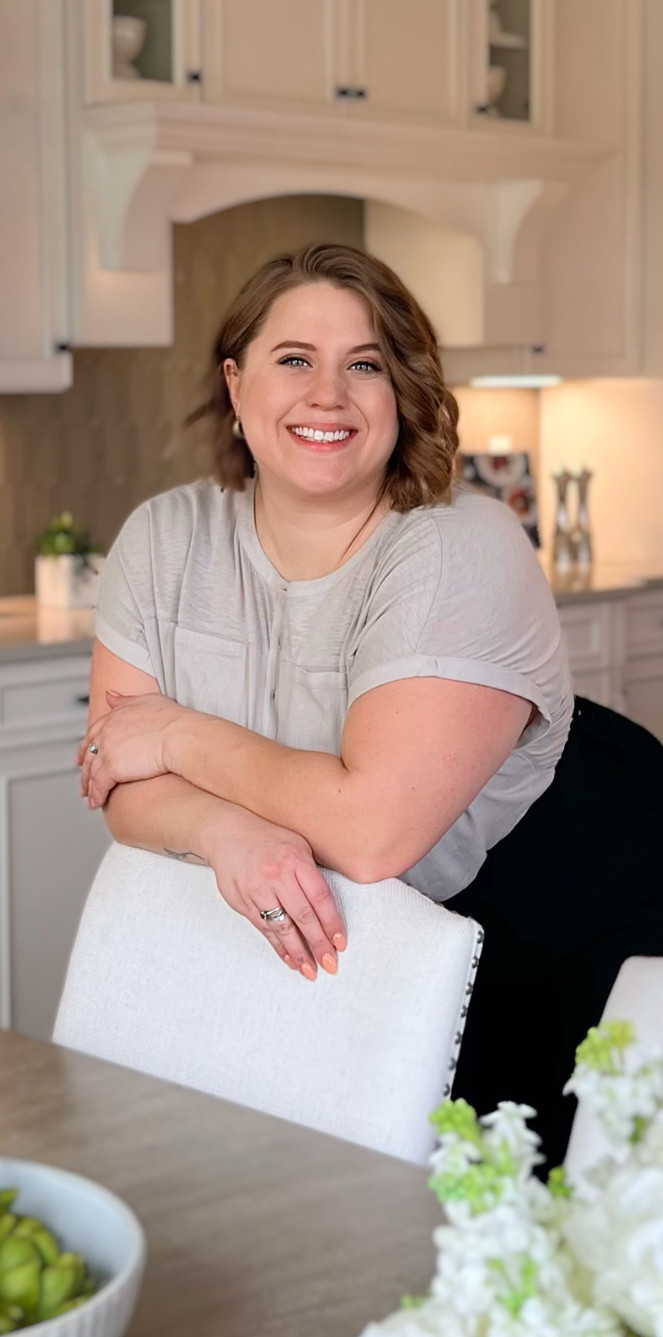 Hello! My name is Kelsey Smith and I am our teams Licensed Assistant, Marketing Manager and Buyer's Agent. With 8 years of experience in both marketing and the real estate industry, I have had the pleasure of working with many first-time home buyers and also helping with our teams success.
Communication is key in the real estate industry, and I pride myself on my ability to clearly and effectively communicate. I understand that buying or selling a home can be stressful, so I do my best to make the process as organized and stress-free as possible.
Whether you are a first-time home buyer or seller, or someone who has experience in the real estate market, I am here to help you with all of your real estate needs. So if you are looking for a friendly, knowledgeable, and experienced realtor in the Pittsburgh area, please don't hesitate to reach out to me.

My name is Jaime Wharton (Krenach), and I am a Realtor® in and around my lovely hometown of Middlesex Township. I have a background of over 20 years of sales and customer service experience, ranging anywhere from high-end retail sales to being a B2B sales rep servicing accounts across the east coast. I took a small hiatus to raise my two boys for a bit. When I decided to revisit the workforce, I found my love for real estate. In almost ten years in the industry, I have experienced quite a bit, as you can imagine in this crazy, intense market. It has been so fulfilling. I thoroughly enjoy working with and meeting new people. Whether it be a starter home, a new family outgrowing their starter home, a downsize, or a move for a new job, the pure joy, excitement and gratitude of my clients is the most rewarding part of my job.
Outside of work, I enjoy time with my family our lifelong friends. If you don't find me with them, you might find me at the local gym, or running the roads of Middlesex Township enjoying all of the beautiful views. My husband and I both grew up in the Mars/ Middlesex area together, as did our parents, grandparents, my kids, and I hope generations to come. So, I may be a little biased, but I think this is an amazing, one-of-a-kind place to call home and make memories.
We believe that seamless teamwork and effective communication is vital to offering the best experience for our clients. I would describe our team as easy going, professional, knowledgeable, kind, patient, and passionate about our career and our clients. If you need a realtor, and can relate to that, then we're your people, and we'd love to meet you!
HERE IS WHAT OUR CLIENTS HAVE TO SAY
"Kelsey was wonderful during the home buying process. She went above and beyond helping to educate me and give me solid advice before and after the offer process. Kelsey was extremely responsive and detailed and never left a stone unturned!"
"If you are looking for a realtor who is extremely knowledgeable but also still cares about you and your family, that is JoAnn! She made the whole home buying process stress free, which I hear is not the usual! I cannot recommend and thank her enough!"
"I cannot begin to say enough good things about JoAnn. We have been so impressed with her since day one. JoAnn is so knowledgeable with both the real estate market and the local area. We had a few hiccups in our house searching process but JoAnn was there every step of the way and was able to help us navigate through these bumps without hesitation. She is also very kind and always so friendly with our kids. If the opportunity arose in the future I would absolutely use her again and would recommend her to anyone. Thanks for everything JoAnn!"
"JoAnn was incredible to work with. We relocated to the Cranberry Twp, PA area for work and relied heavily on JoAnn for her expertise of the greater Pittsburgh Area. With her help, we were able to secure a home on our first trip to the area. Her communication and thoroughness was top notch! I would highly recommend anyone to work with JoAnn and her team!"